Tincture 101
Tasteless. Scentless. Flawless.
Explore The Label
We constantly test our CBD to measure its safety and consistency using the most effective CO2 extraction process we could find. We always offer our customers the cleanest, most impactful version of our products.
Our line of products designed for everyday use and whole body health.
MCT coconut oil is a healthy fat proven to have many health benefits such as reducing stored body fat, improving mood, and better digestion.
4.7
4.7 star rating
4.7 star rating
362 Reviews, 9 Q&As
Thank you for posting a review!
We value your input. Share your review so everyone else can enjoy it too.
Thank you for posting a review!
Your review was sent successfully and is now waiting for our staff to publish it.
Thank you for posting a question!
Please click on the link in the confirmation email we just sent you to submit your question.

Your question will appear on the site once someone answers it.
Filter Reviews
Taste
Dose
Oil
Anxiety
Results
Price
Improvement
Pain
Feeling
Quality
Smell
Effect
...
Customer Service
Relief
Sleep
Issues
Cream
Difference
Dropper
Works
Cbd
Bottle
Life
Brand
5 star rating

4 star rating

3 star rating

2 star rating

1 star rating
3000 mg oil tincture
Review by Kelly L. on 11 Apr 2020
review stating 3000 mg oil tincture
Love this stuff. My 1 major complaint with a few places I bought from was taste. I can't handle it tasting like marijuana. This brand is super smooth and is tasteless. It has me sleeping like a baby. I did go up this time from 1000 mg to 3000 mg. Hoping it can last longer. I definitely haven't taken my pain pills as much when using my oil. Love having a reputable place to purchase from. Excellent customer service the 2 times I did need help.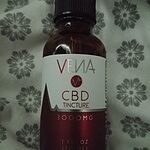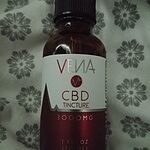 On CBD Tincture
CBD as part of LIFE!!
Review by Mary K. on 21 Nov 2019
review stating CBD as part of LIFE!!
LOVE LOVE LOVE, 30 to 50mg a day with my morning routine! I have found this amount taken daily gives me ENERGY, MINDFULNESS and overall POSITIVE thoughts and actions throughout my day....not even joking here!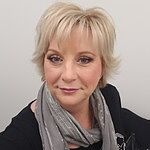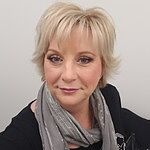 On CBD Tincture
Vena review
Review by Lori C. on 30 Oct 2019
review stating Vena review
I've been using the drops for a few months now and I'm sleeping better, my restless leg syndrome doesn't bother me as much but it has mostly helped decrease my anxiety. My husband now takes it as well as our dog! I love the sleep gels, and the gummies as well!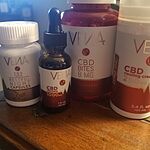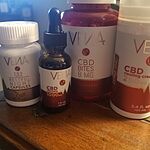 On CBD Tincture
AWESOME PRODUCT
Review by Rachel D. on 7 Oct 2019
review stating AWESOME PRODUCT
I've been using for a month and I feel wonderful❤️❤️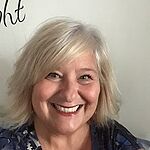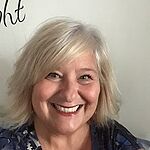 On CBD Tincture
Vena cbd Texture 3000 mg
Review by Ken f. on 11 Mar 2020
review stating Vena cbd Texture 3000 mg
Texture 3000 mg Today is the 16th day that I have been taking the vena 3000 mg tincture sorry to say but I have not noticed any change whatsoever since taking this product but I am to remain optimistic and I'm going to give it a full 30 days and then give a final review. Wish me luck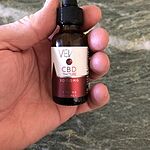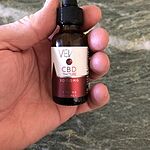 On CBD Tincture
Q: Is this safe for children? What do you use as your "filler"? Some companies use vegetable oil others use coconut oil. My son is autistic and CBD is making him a whole new kiddo.
A: Our Tinctures are made up of only two ingredients, pure CBD Isolate and MCT Coconut Oil. Our products are safe for children but we always suggest consulting your pediatrician or doctor before making any decisions. I hope this helps! Please feel free to reach out if you have any additional questions.
Was this answer helpful?
2
0
Q: Is the CBD oil full spectrum or broad spectrum?
A: Our products are neither full spectrum nor bored spectrum, we use CBD Isolate! So there is no THC or terpenes in our products!
Was this answer helpful?
1
0
Q: Is this safe for moms who breastfeed?
A: We have had two team members use our products while pregnant and nursing but its always the safest bet to talk with your doctor before using our products.
Was this answer helpful?
0
0
Q: Can you take this more then once a day. For example once in the morning and once before bed?
A: Absolutely! You can take the tincture at whatever time of day you would like and as frequently as you please. The most important part is consistency.
Was this answer helpful?
0
0
Q: I have a lot of arthritis pain in my lower back and hands. Do you recommend this and at what strength? Thank you!
A: FDA guidelines prevent us from making any claims or recommended doses in regards to CBD. We offer two options that would work for you. One being an ingestible and the other being a topical. Often those with severe medical conditions and concerns begin with our higher milligram products such as our 50mg Gel Cap or 3,000mg Tincture whereas those with less severe conditions opt for our 25mg Gel Capsule or 500mg Tincture.

Our Cooling Cream which is a topical temporary pain reliever would also be a good option for you. It comes in two strengths, 250mg and 750mg.
Was this answer helpful?
1
0