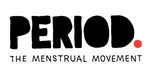 Calling Our Community to #ShareTheLove | Vena x PERIOD.
Announcing our partnership with PERIOD.
Vena gives back. At heart, Vena's priority has always been your whole-body health. Our co-founders, Tamra & Eddie Judge created Vena to make the highest quality CBD accessible to everyone. With transparency, quality, and individuality at the core of our values, we strive to support our community with love and groundbreaking wellness products. 
We've heard from you, our valued customers, and recognize how important community support is, especially during these challenging times. In the last year, Vena has run a series of programs supporting social good efforts including: supporting frontline healthcare workers through DirectRelief, donating meals through No Kids Hungry, and delivering care packages to local women's shelters. 
We are thrilled to announce our new social good partnership with PERIOD to bolster our support of women's healthcare.  PERIOD is the leading nonprofit in menstrual health, supporting at-risk women through service, education, and advocacy. They work with the fundamental ethic that period rights are human rights, and all menstruators deserve safe and dignified access to healthcare. 
47% Of people who menstruate have found it more difficult to access period products since the start of the COVID-19 pandemic, according to a study done by UNICEF, WASH United, and World Association of Girl Scouts. $5 is all it takes to provide a person in need the products and distribution for an ENTIRE menstrual cycle. 
We are  excited to give our Vena community the opportunity to make donations through our site to this leader in women's health support.
Moving forward, when you check out of the Vena online store, you will have the opportunity to  choose to make donation:
$2 to PERIOD to provide a person in need with products for an entire menstrual cycle

$5 to PERIOD to provide a person in need the products and distribution for an entire 
Small acts of kindness make a big impact. #venasharethelove
More information about the social good partnership between Vena and PERIOD coming throughout the month of February.