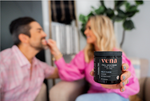 How Full Spectrum CBD Can Help with Daily Discomfort
As we continue to age (sorry to bring it up), waking up with bodily discomfort seems to happen more often than not. Whether it's daily aches and pains or a specific injury, physical discomfort puts a serious damper on our day to day functioning. 
There are many ways to actively approach your everyday aches and pains. For general discomfort, we recommend gentle exercise and stretching, focusing on your sleep hygiene, eating nutritious meals, taking soothing baths and incorporating CBD into your wellness practice. Consider adding Full Spectrum CBD to your health routine to aid in easing discomfort and finding balance. In this article, we highlight the healing benefits of Full Spectrum CBD to get you back on track towards whole body healing. 
What is Full Spectrum?
Need a little recap? We totally get it. Full Spectrum CBD is created when CBD is extracted from the hemp plant alongside other compounds like terpenes, cannabinoids, flavonoids, tetrahydrocannabinol (THC), and other phytochemicals. One particular cannabinoid— THC—is more prominent in the final Full Spectrum product, though still at a rate of less than 0.3% THC, making it highly unlikely to experience a psychoactive effect.
Full Spectrum features ALL of the compounds naturally found in the plant. This means that when you take Full Spectrum CBD, you get a little bit of extra strength. Kind of like taking extra strength aspirin.
Full Spectrum CBD promises the entourage effect. Sounds interesting, right? That's because it is! Research suggests that in Full Spectrum CBD products, the extracted natural cannabinoids work together to promote the functions of each individual cannabinoid and its potential benefits. What that means for you is extra health benefits and therapeutic effects. 
Can Full Spectrum Help with Aches and Pains?
Whether it's sore muscles after a strenuous run or a stinging headache impeding your work day, discomfort in any form can totally throw you off balance. CBD comes with a myriad of health benefits and might be just the help you need. In combination with your daily wellness habits, CBD can help you find and maintain your feeling of balance when discomfort finds a way to disrupt it. 
Where to Begin with Full Spectrum 
Individuality is one of the core principles of Vena, and we understand that each person's wellness needs are totally unique. It might take a little trial and error to figure out what method is best for you.  If you aren't sure where to begin, check out Vena's Full Spectrum options below to help guide you in the right direction.
These Multi-Flavor Full Spectrum bites for people who want it all. This sweet set of tastes is the perfect way to get a nibble of tranquility whenever and wherever you want it. You shouldn't have to choose one flavor or time to get your daily CBD. 
30 Bites per package 

25mg Full Spectrum CBD per Bite = 750mg Full Spectrum CBD per bottle
If you're looking for a fresh, hemp-derived tincture that adds a cool drop of relaxation and clarity into your daily grind, you've come to the right place. Whether you take it under your tongue or add it to your favorite drink, this is one of our chillest ways to find a consistent calm. 
1500mg Tincture = 50mg of Full Spectrum CBD per dropper 

3000mg Tincture = 100mg of Full Spectrum CBD per dropper 
Full Spectrum Restful Night Bites
A good quality slumber leads to a day full of limitless possibilities. That's why we created a yummy, tangerine-flavored Full Spectrum Restful Night Bite that includes multiple rest-friendly ingredients like melatonin. 
30 Bites per package 

25mg Full Spectrum CBD per Bite = 750mg Full Spectrum CBD per bottle
 
The Path to Whole Body Health
Remember, Full Spectrum CBD is not better than CBD isolate, just better suited for people who want something a little bit more potent. If you're a new CBD user, you might want to start with some of our CBD isolate products and work your way up to Full Spectrum CBD. If you're an avid CBD isolate user looking for some additional strength, try incorporating Full Spectrum into your daily routine to ease discomfort and feel balanced throughout the day. 
The bottom line is that occasional discomfort is a part of life. Unfortunately, it's not going anywhere! What matters are the steps you take to handle it and work towards whole body health. We are on the same path and here for you every step of the way!
Have a question? Want to chat about CBD? You know we LOVE TO TALK! Leave a question or comment below, or reach out to us directly at support@venacbd.com.