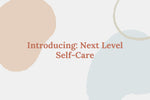 Next Level Self Care - CBD Soaking Salts
CBD Soaking Salts - Everything You Need to Know
Have you heard of CBD Soaking Salts? Level up your bath-time with a relaxing combination of detoxification, restoration, and aromatherapy. Soaking Salts are an increasingly popular way to benefit from the properties of CBD without ingesting orally. For athletes, fans of relaxing baths, or anyone with sore muscles, CBD Soaking Salts create the perfect soothing recovery experience.
How Do CBD Soaking Salts work?
While many ingest CBD into their bodies via gel capsules and tinctures, CBD Soaking Salts are a treatment for those who prefer topical application of CBD, applied directly to the body. Topical creams can be great for specific areas of the body that need a little attention, but Soaking Salts take the soothing effect to a whole nother level: the whole body level.
Soaking Salts (or CBD Bath Salts) work by combining the hot water of your bath with the cannabinoid CBD, in order to permeate your skin and allow for total body healing. Cannabinoids are the chemical compounds found in cannabis plants that are reported to assist in relaxation, focus, and recovery.
Top Pick: Vena Soaking Salts
There are a variety of Soaking Salts on the market, but our favorite is hands down the Vena Soaking Salts in Eucalyptus, brought to you by self-care aficionado Tamra Judge. These bath salts are a powerhouse of restoring and relaxing the body. With a combination of pure CBD isolate, eucalyptus oil, and jojoba oil, Vena Soaking Salts are perfect for hydrating skin, soothing sore muscles, and treating yourself to the ultimate relaxing spa experience. 
The three key ingredients in Vena's soaking salts make them a top pick when looking to improve your bath time experience:
Pure CBD Isolate: This high-concentrate CBD cannabinoid offers the health benefits of CBD, with guaranteed THC-free certificates of analysis. This means, Vena Soaking Salts will not get you high. CBD isolate is known to reduce inflammation, which can be the cause of myriad health concerns, both internal and external. 
Eucalyptus Oil: This essential oil relieves sore muscles and smooths rough and irritated skin. Eucalyptus oil in your bath is also reported to ease pain and inflammation. Revitalize and invigorate your senses with this refreshing aromatherapy. 
Jojoba Oil: This miracle skin healer hydrates dry skin to leave you glowing from head to toe. Jojoba oil is reported to reduce redness and ease the effects of eczema and rosacea. Vitamins E and B-complex add to the revitalization of your skin.
How Do I use CBD Soaking Salts?
Good news, CBD Soaking Salts are not only extremely effective, but also very easy to use. We recommend adding 1 cup of Soaking Salts to a hot bath and letting salts dissolve completely. Add your favorite bubble bath or combine with additional essential oils if you want to switch up your spa game.
Recipe for Success:
1 Cup of

Soaking Salts in Eucalyptus

Add to running hot bath water

Wait for Salts to dissolve

Enjoy soak for 10-60 minutes

Amount of CBD per soak: 20mg
Who Should Use CBD Soaking Salts?
CBD Soaking Salts are truly for everyone. To ease stress, reduce inflammation, soothe sore muscles, and hydrate skin, you cannot go wrong with a luxurious bag of CBD Soaking Salts.