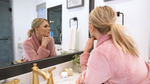 Every Saturday is Self Care Saturday

You work hard, you take care of yourself, you deserve to TREAT yourself to some self-love! Check out how Tamra spends her Self-Care Saturday and join her by engaging in your own day of self-care activities. Not sure where to start? Here are some fun ideas:


Whisper words of affirmation to your reflection in the mirror. That's right, get talking! You might think this sounds silly, but we assure you it's not. Give us one good reason you shouldn't tell yourself how awesome you are!


Pamper your skin with our Miracle Manuka Cream. We designed Miracle Manuka Cream to be a one-stop-shop for total body spa treatment. Need some tips? Here are our top three favorite ways to use Miracle Manuka (it was hard to pick just three!):
Give your feet some much needed love with a manuka cream massage
Use it as a hydrating face-mask while you catch up on your latest Netflix binge.
Take a nice bath (or shower) and apply Miracle Manuka all over your body afterwards to lock in moisture and experience its hydrating and calming effects from head to toe.


Kick Back and Relax. You work hard during the week, Saturdays should be all about relaxing and recharging. Carve out some much-deserved downtime in your day, sit in your favorite indoor or outdoor spot, and maybe enjoy some of our Full Spectrum Multi-Flavor gummies to help you feel calm and content.


Take a Bath! One of Tamra's favorite activities on Self Care Saturday is taking a nice relaxing bath with our CBD Soaking Salts. Whether you take a revitalizing or a calming bath, soaking in self care is one of the best ways to feel relaxed and recharged after a long week. You can also have fun setting some ambiance by playing music, lighting candles, or even enjoying your favorite snack or beverage while in the tub. #Bliss! Don't have a tub? You can still create a spa-like experience for yourself, fill up a bucket with some warm water and our CBD Soaking salts and give your feet some much needed love.

Connect with Family & Friends (Safely). We've all had a crazy year. Keeping constant connections with family and friends whether over the phone, a FaceTime video, or a socially distanced outdoor activity is a great way to boost your mind and your spirits. Self-Care doesn't always have to be a party of 1; include the positive energy of others into your Self Care Saturday!
However you choose to spend Self-Care Saturday, we hope that it's filled with nothing but love, care, and positive vibes for the one and only YOU. 
Let us know how you spent your Self-Care Saturday! Send us a message at support@venacbd.com.