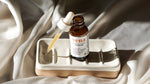 How to Support Your Immune System During Stressful Times
It has been a stressful year for everyone. With a global pandemic, renewed focus on social justice, and an election year, your immune system may be taking a hit. Now, more than ever, protecting your immune system is critical! 
Vena is all about whole body health, and supporting your immune system during stressful times is a sure-fire way to give your body some love. 
One of the best ways to avoid getting sick is to naturally boost your immune system. We review some of the top ways to stay healthy during stressful times by supporting immune health below. 
All in all, we are living in stressful times! Take care of your body to boost your immune system. Every body is different, so be kind to yourself as you figure out what works for you. Try focusing on nutrition, sleep, Defense Supplements, and exercise for total body protection.